Forum rules
Posts in this section are visible to everyone on the internet. If you want more privacy, use the 'Members Only' section instead.
New Member
Posts: 8
Joined: Thu, 19 Nov 2015 12:58 pm
What happened to that group story we were all writing?
About the guy walking through the cemetery?
---
Site Admin
Posts: 3910
Joined: Thu, 28 Jan 2010 2:36 pm
Location: Canberra
Contact:
It should now be
here
. There was a request to create a section especially for such topics. I tried to leave a redirection notice in place, but maybe I stuffed up (again). Sorry about that!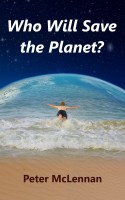 Peter McLennan
Board Administrator
Amazon
•
Smashwords
•
Web Site
---
Extremely Important Member
Posts: 752
Joined: Sat, 26 Feb 2011 12:59 pm
Location: Rockingham, Western Australia
Contact:
I had a look at the story and thought it had gone off down a path I wasn't interested in following. Is the aim to write a real short story? If so each post should be a logical development from the one before without any unexpected twists and turns so early in the piece. I don't know if that can be done in a group writing exercise but I'm happy to try if others are.
Mike Murphy
Knowledge is knowing a tomato is a fruit. Wisdom is not putting it
in a fruit salad.
---
---
Who is online
Users browsing this forum: No registered users and 2 guests